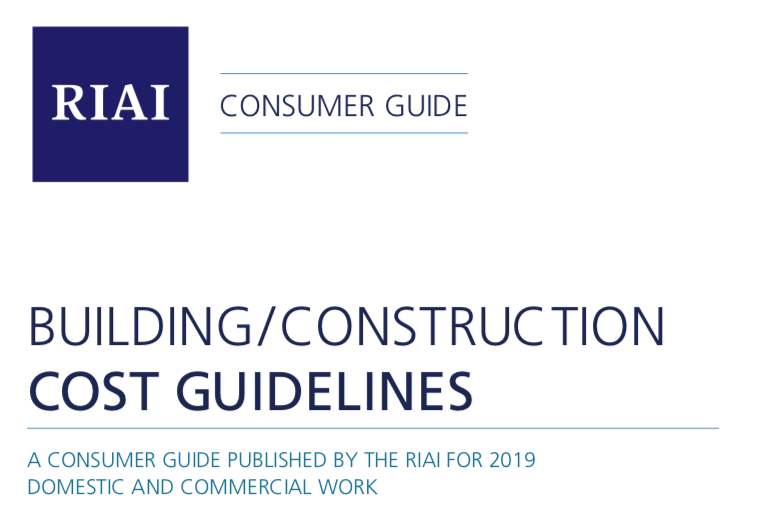 Using the Guidelines
On reading the document, you will notice there are exclusions from the basic construction cost, such as VAT, fees and charges, as well as site specific construction costs and atypical client requirements.
A good rule-of-thumb, to account for the majority of standard peripheral (or 'soft' costs), is to add 40% to the basic construction cost as noted in the guideline. This would account for typical VAT, professional fees, and charges to local authority, planning costs etc. It does not include for abnormal site or client costs, which are not applicable to the average project, but may be to some.
Whilst this information may be useful to you in assessing the broad scope of an appropriate budget without expert input, any construction project will need professional help from the outset, in order to establish a realistic budget.
You can find more information on that process, from me, here where explain how and why you should commission a Needs and Options Review.
THANK YOU FOR READING OUR BLOG POST ON RIAI CONSUMER GUIDELINES ON CONSTRUCTION COSTS
I would love to hear your comments on the costs information and if you have any questions post them in the comments below and I will get back to you. Thank you for reading my blog on this issue and do share it using the buttons opposite!
If you would like to speak with an architect please feel free to Contact Us
Also you can leave a comment or question below.
Ask The Expert!
You are invited to post your questions on this topic in the comment section at the end of the page and we will advise you as best we can….
The PassivHaus Architecture Company features in The Best Architects in Cork consumer page. We are delighted to be listed on this consumer page high-lighting the top 5 architecture practices in Cork. The practices have been assessed in terms of - Quality and Range of...