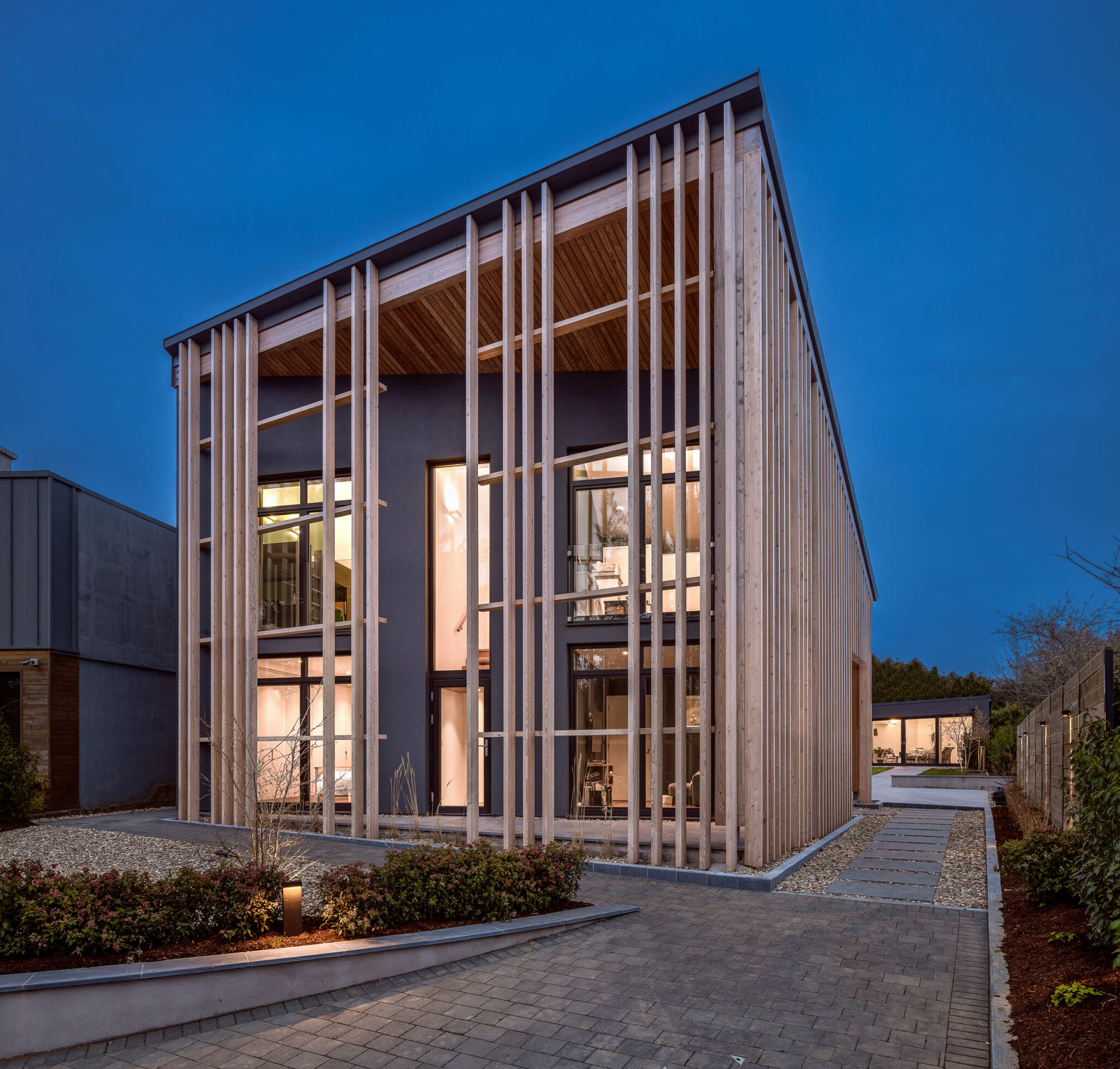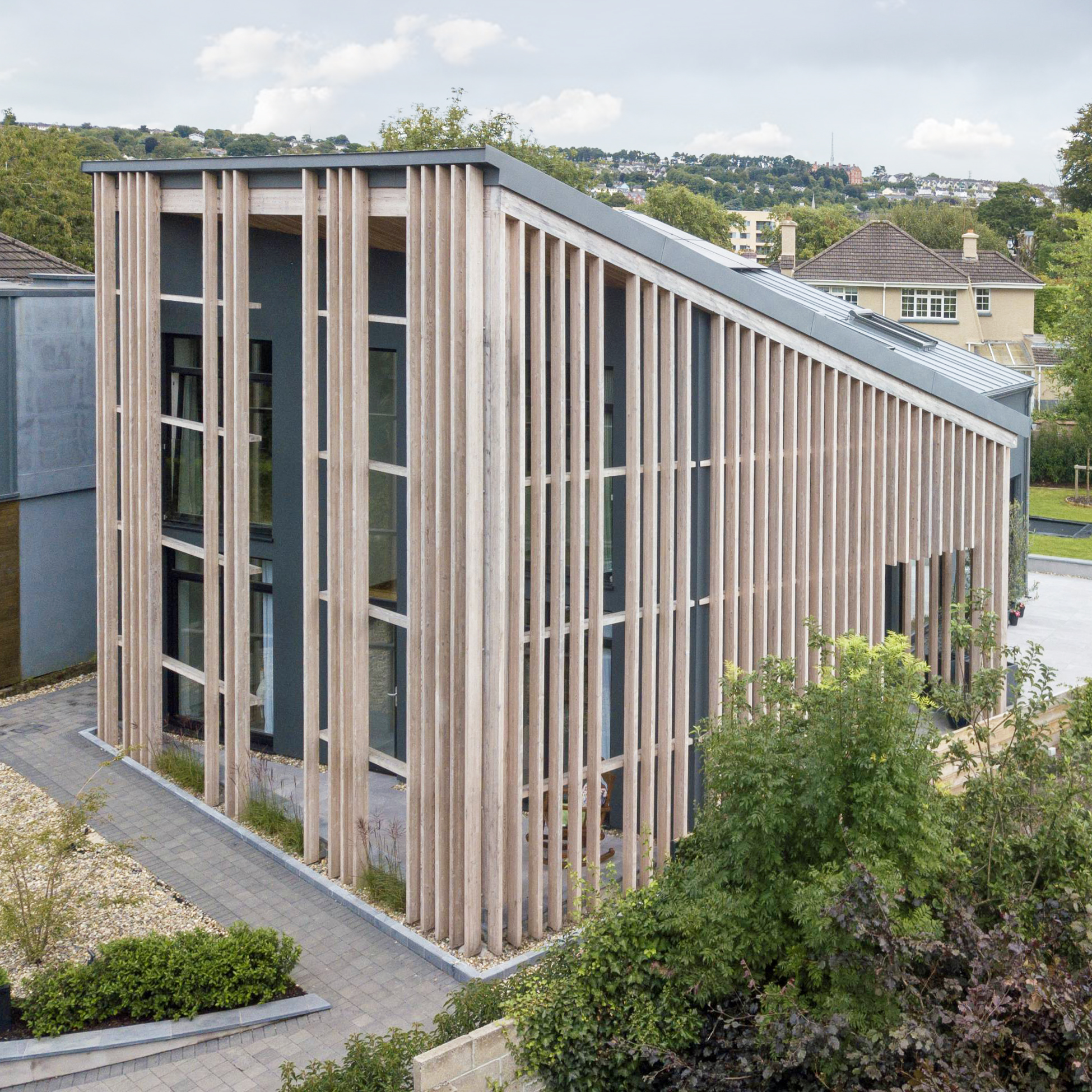 Cork City PassivHaus
This passivhaus completed in Cork City in 2022. It features a striking timber screen to the front and side which shades the south-west/south/east facades. The controlled interaction with the sun is important in all buildings in order to achieve good comfort in Summer. It is even more critical in passive architecture where in order to get passive free heat-gain in Winter we tend to have south-facing glazing, which could over-heat in Summer. In this case, the roof is shading some of the south facing glazing. The timber screen is to provide privacy from the public approach to the house.
Internally this motif is echoed in a beautiful oak slatted screen with integrated lighting. The carpentry was by SouthWood Joinery and the lights by Bob Bushell Interiors.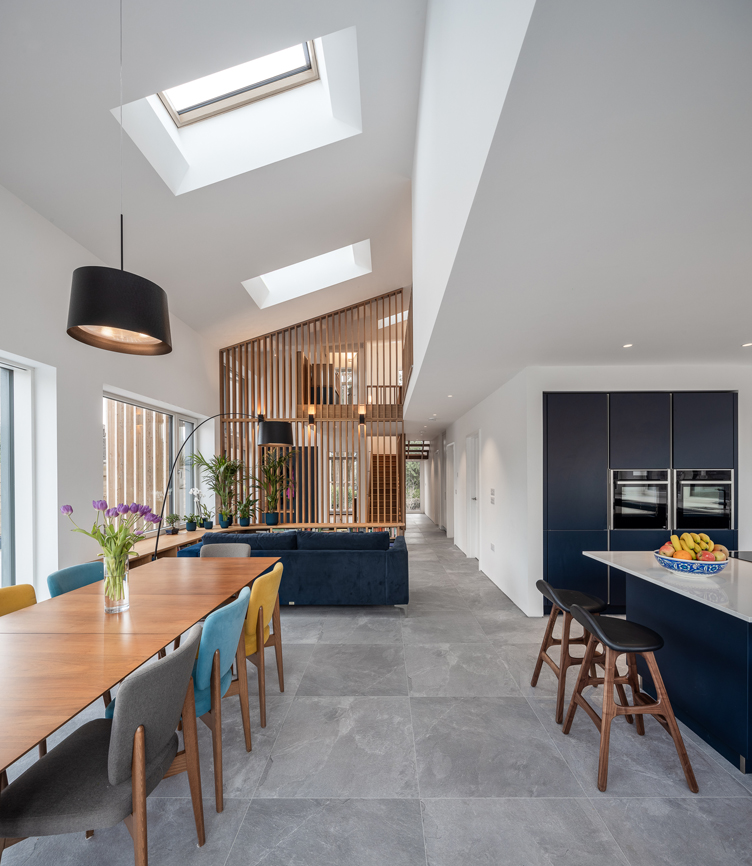 The screen divides the entrance lobby from the main double-height living space. It has a curving oak window seat that has storage underneath and spot lights integrated into it.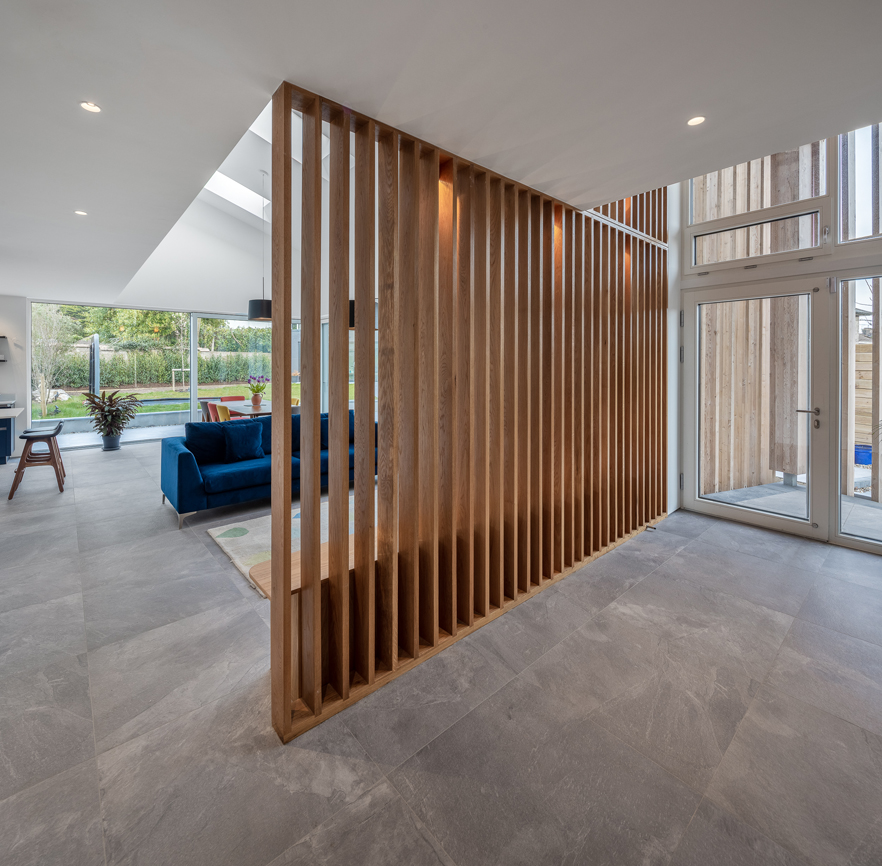 Garden room
This house has a garden room that includes a home office. The Garden room is timber-frame construction, has wood-fibre insulation which is low embodied-carbon.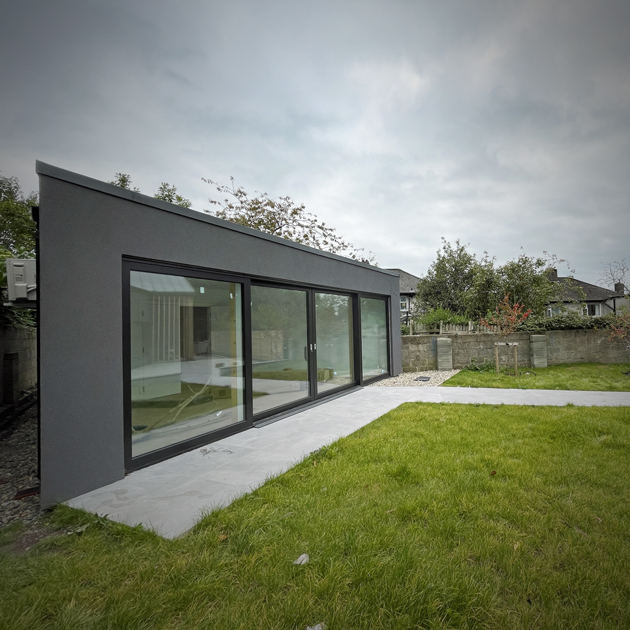 Kitchen
This was designed in collaboration with Kube Interiors in Cork. The pocket door (painted in blackboard paint for the kids!) slides into the wall to access a pantry.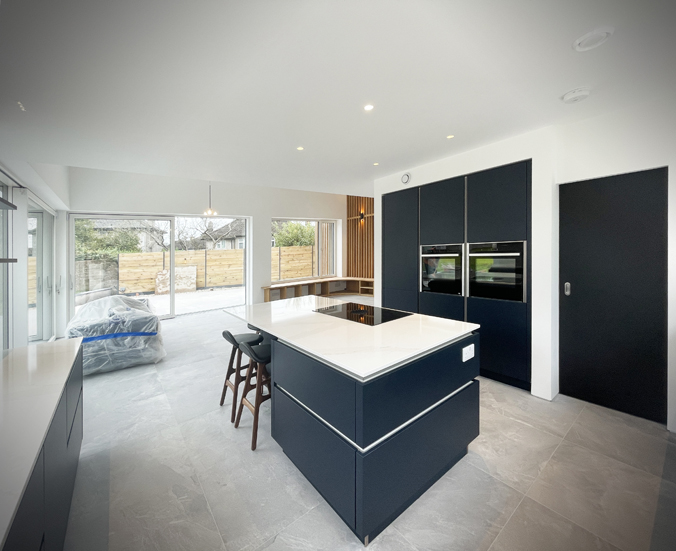 THANK YOU FOR READING OUR BLOG POST ON THE CORK CITY PASSIVHAUS.
I would love to hear your comments on the project and if you have any questions post them in the comments below and I will get back to you. Thank you for reading my blog on this issue and do share it using the buttons opposite!
If you would like to speak with an architect please feel free to Contact Us
Also you can leave a comment or question below.
Ask The Expert!
You are invited to post your questions on this topic in the comment section at the end of the page and we will advise you as best we can….
The PassivHaus Architecture Company features in The Best Architects in Cork consumer page. We are delighted to be listed on this consumer page high-lighting the top 5 architecture practices in Cork. The practices have been assessed in terms of - Quality and Range of...