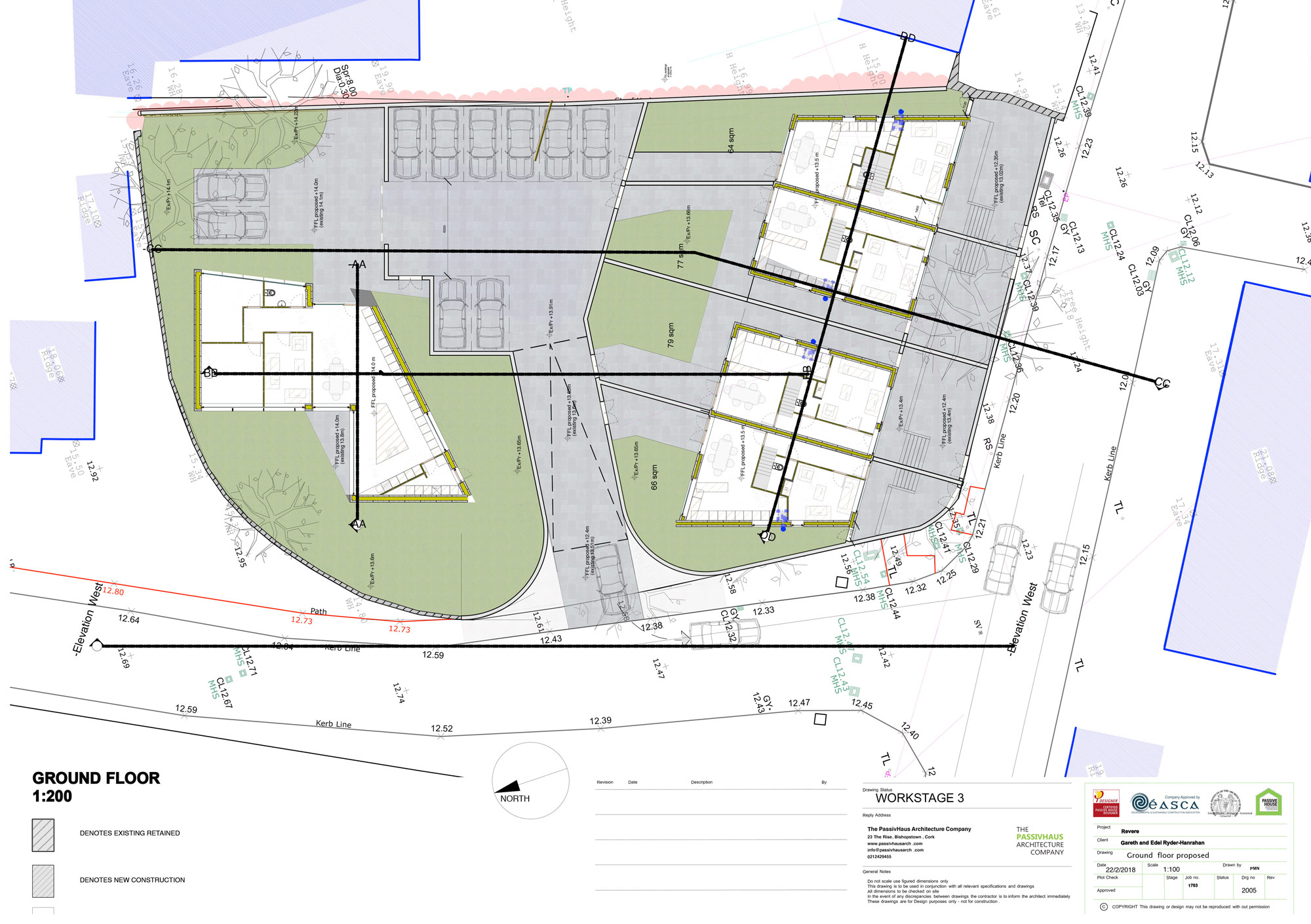 Douglas Passive House breaks ground.
This development is progressing well in Douglas, Cork, consisting of 5 houses which includes our Douglas Passive House project. The client's own two storey detached passive house will replace their original existing family dwelling, and be completed to Certified PassivHaus standard. We originally looked at the potential to refurbish and extend the dwelling, and established that this would be prohibitively expensive. We developed this alternative approach, which sells off a portion of the site for development, in order to make a completely new-build passive house viable. 
Critics no doubt will point to the up-front carbon emissions of demolition and new build, versus a refurbishment and extension of the existing dwelling, which is a valid consideration.
However, when you take into account the intensification of the density of this city-centre site, in an area that is well serviced by public transport, schools, shops and all the existing infrastructure that goes with it, then the new-build argument is self-evident.
Ireland is in the midst of a housing crisis and a climate crisis. It is imperative that we use under-developed brown-field sites in central locations for additional well-designed homes, rather than the alternative of expanding city edges and increasing car-based transport reliance. This Douglas Passive House will help alleviate that housing pressure on the city, whilst making use of the existing infrastructure and public services.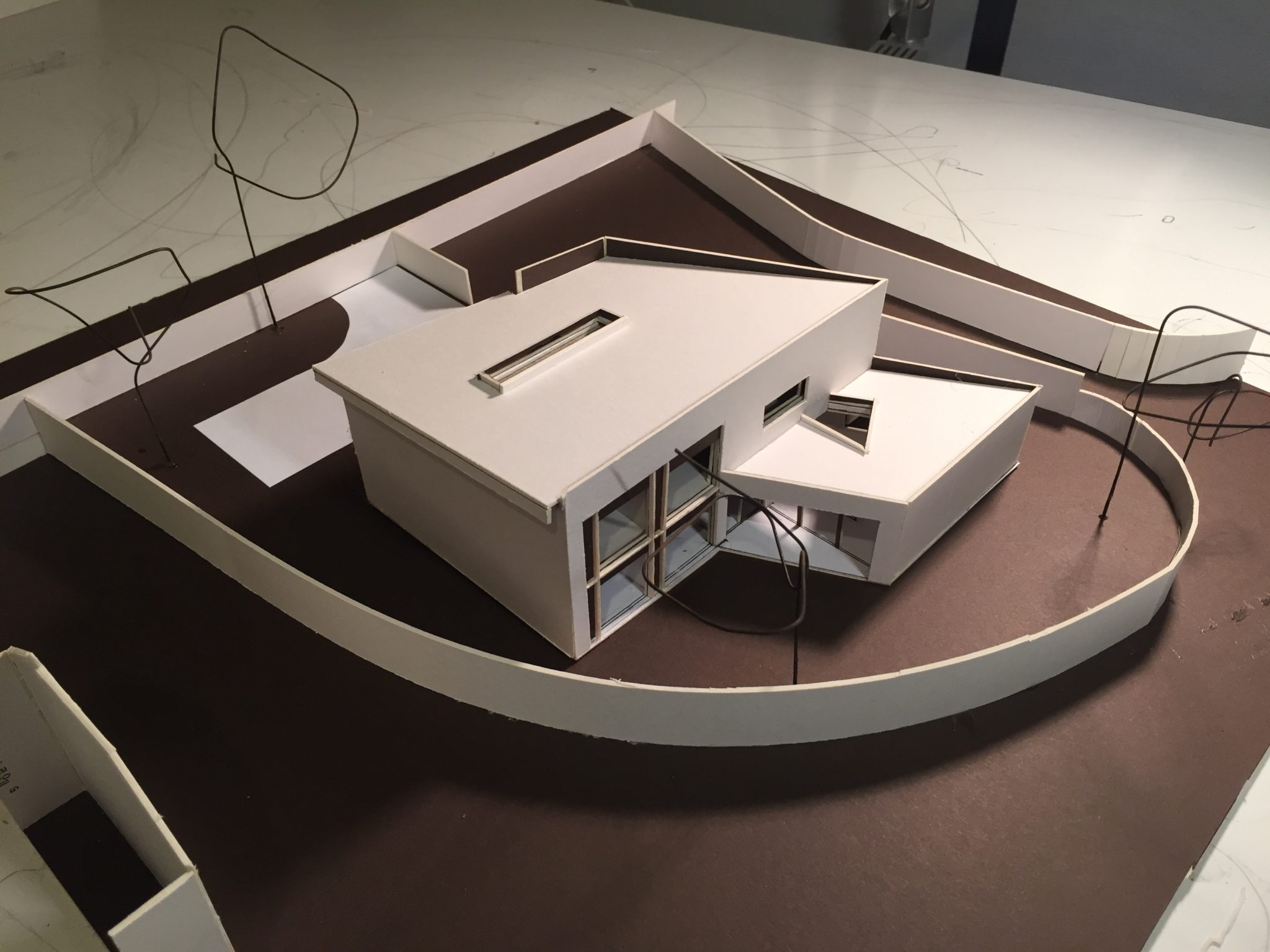 The Douglas Passive House design features shading incorporated into the glazing, overhanging roofs to protect external spaces, and beautifully laid out open plan living.
THANK YOU FOR READING OUR BLOG POST ON 5 HOUSES BREAKING GROUND IN CORK CITY.
I would love to hear your comments and if you have any questions post them in the comments below and I will get back to you. Thank you for reading my blog on this issue and do share it using the buttons opposite!
If you would like to speak with an architect please feel free to Contact Us
Also you can leave a comment or question below.
Ask The Expert!
You are invited to post your questions on this topic in the comment section at the end of the page and we will advise you as best we can….
The PassivHaus Architecture Company features in The Best Architects in Cork consumer page. We are delighted to be listed on this consumer page high-lighting the top 5 architecture practices in Cork. The practices have been assessed in terms of - Quality and Range of...