Cork City Passive House
This beautiful Cork City Passive House is progressing well on site. It features beautiful glu-laminated timber ('glu-lam') structural beams and columns in larch and spruce. The exterior is a series of timber glu-lam members that create a screen on which we will grow vegetation.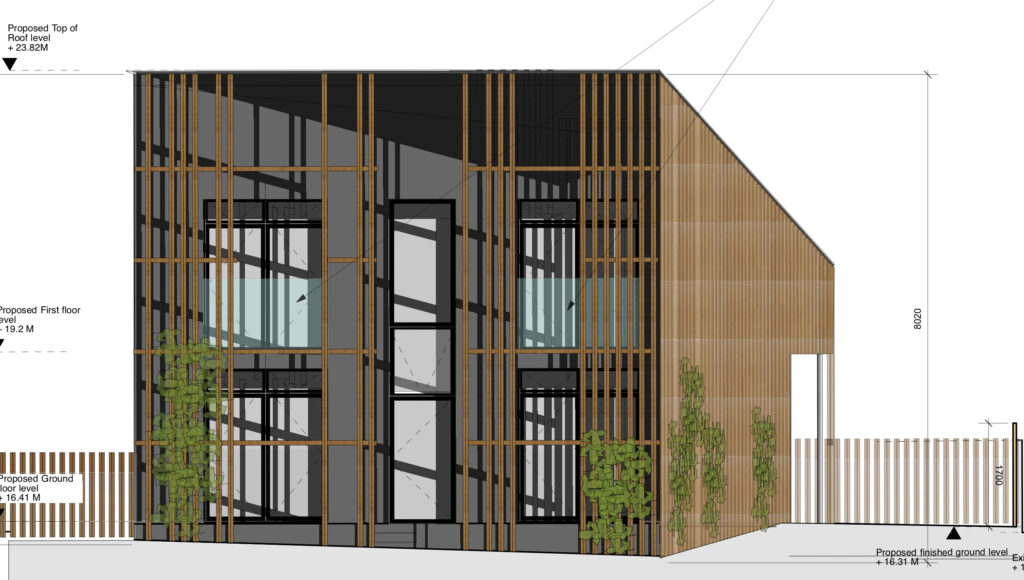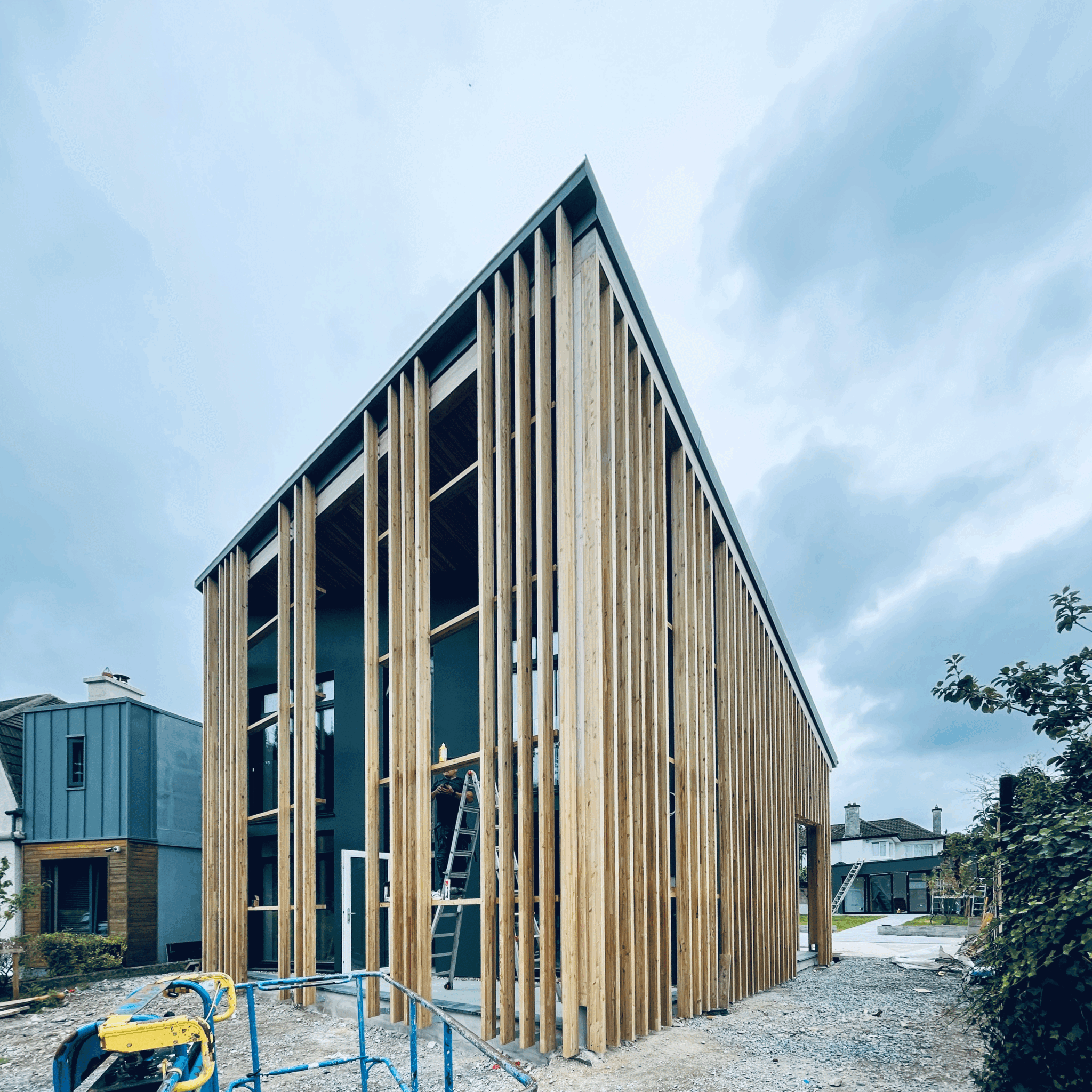 The function of the timber screen is more than just aesthetics, the shade contributes to the effective environmental control of the house by eliminating over-heating in Summer. We are logging progress of this and other projects on site, on our instagram page, see here https://www.instagram.com/paulmcnallyarch/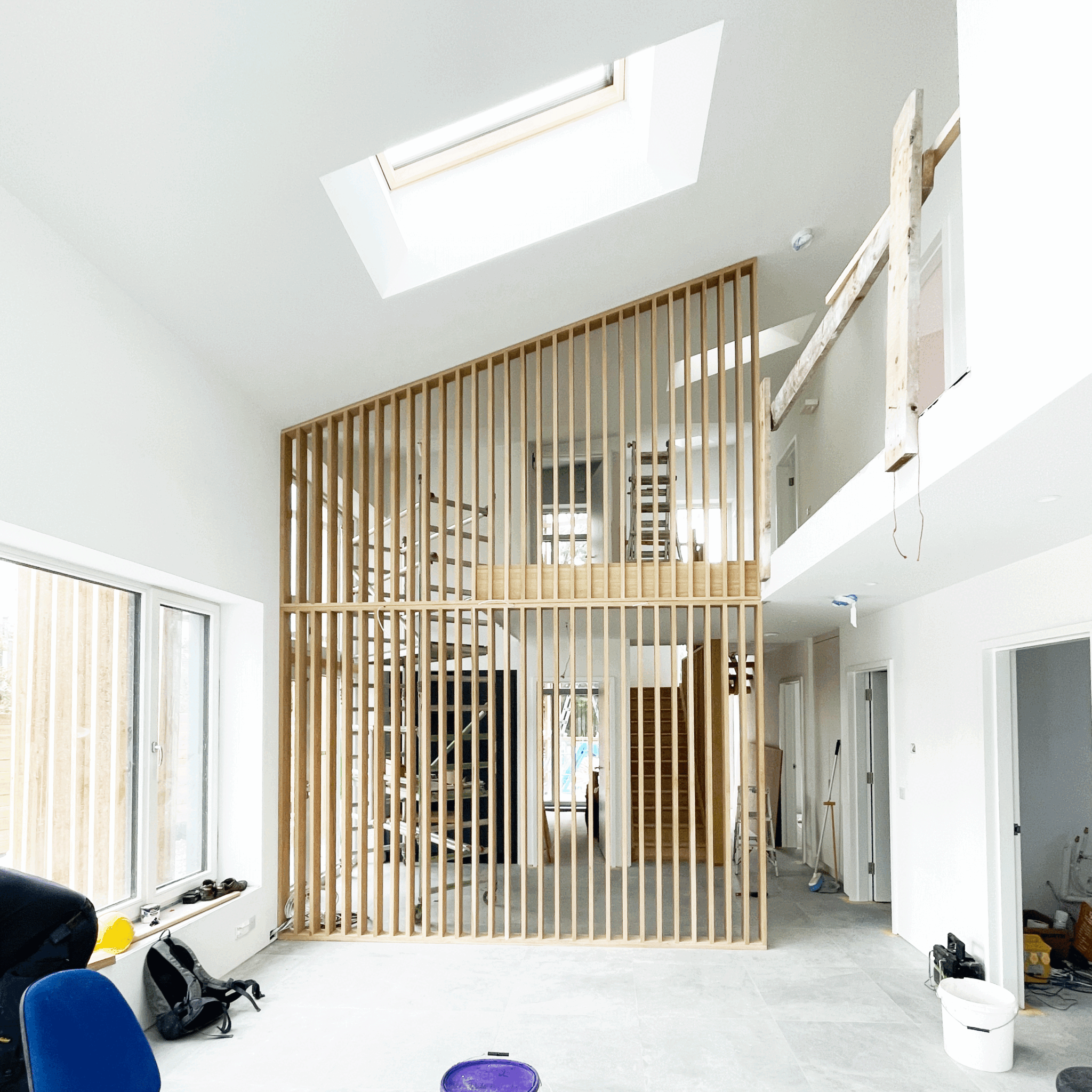 The main entrance features an oak privacy screen which is double height, drawing the eye to the gallery level containing more bedrooms.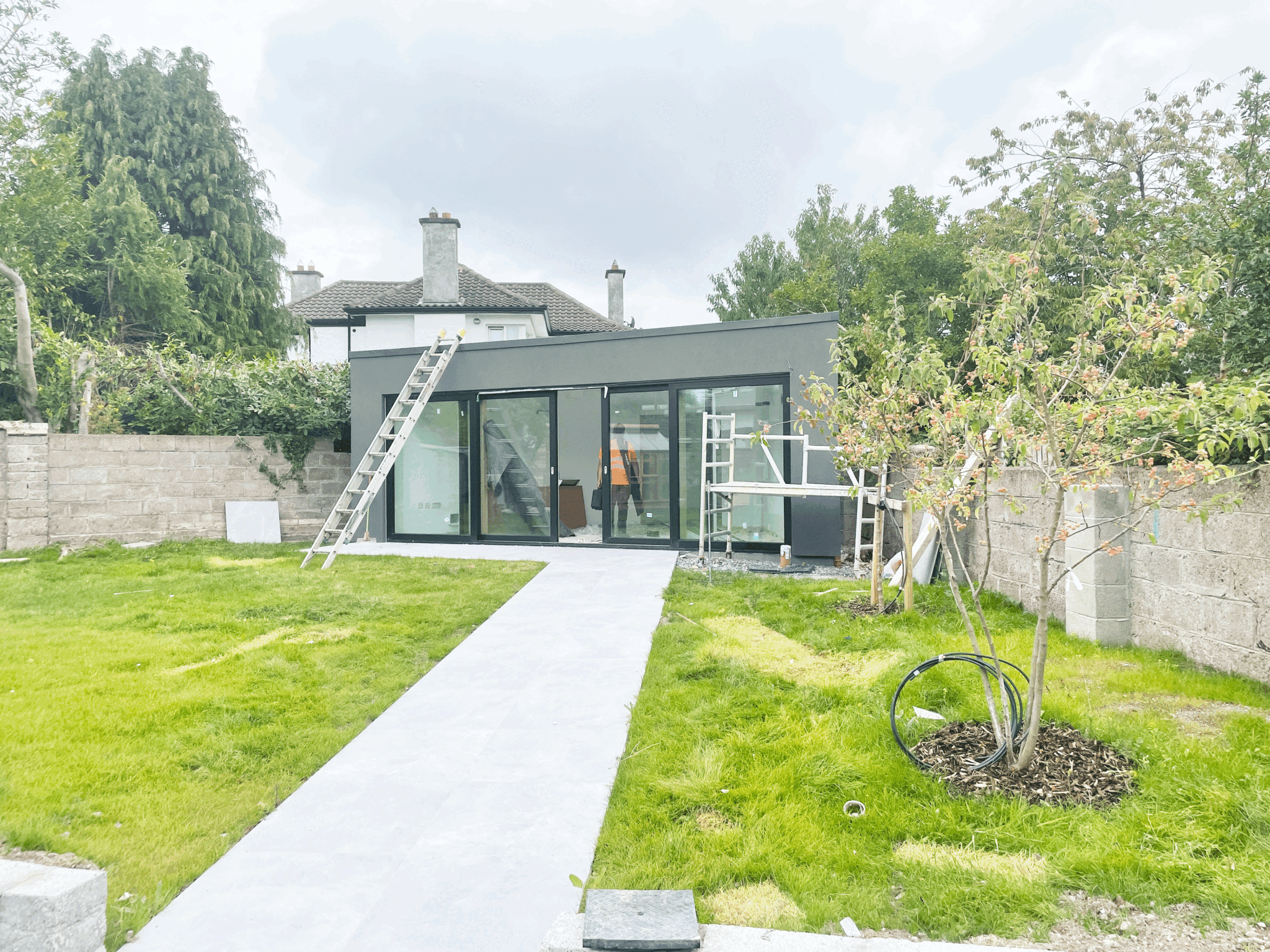 The home has a custom built garden room, which contains a home-office, made out of timber frame construction.
THANK YOU FOR READING OUR BLOG POST ON THIS CORK CITY PASSIVE HOUSE PROJECT.
I would love to hear your comments on this passivhaus and if you have any questions post them in the comments below and I will get back to you. Thank you for reading my blog on this issue and do share it using the buttons opposite!
If you would like to speak with an architect please feel free to Contact Us
Also you can leave a comment or question below.
Ask The Expert!
You are invited to post your questions on this topic in the comment section at the end of the page and we will advise you as best we can….
The PassivHaus Architecture Company features in The Best Architects in Cork consumer page. We are delighted to be listed on this consumer page high-lighting the top 5 architecture practices in Cork. The practices have been assessed in terms of - Quality and Range of...